A warm welcome!
As of August 01, 2023, four new apprentices started their training with us.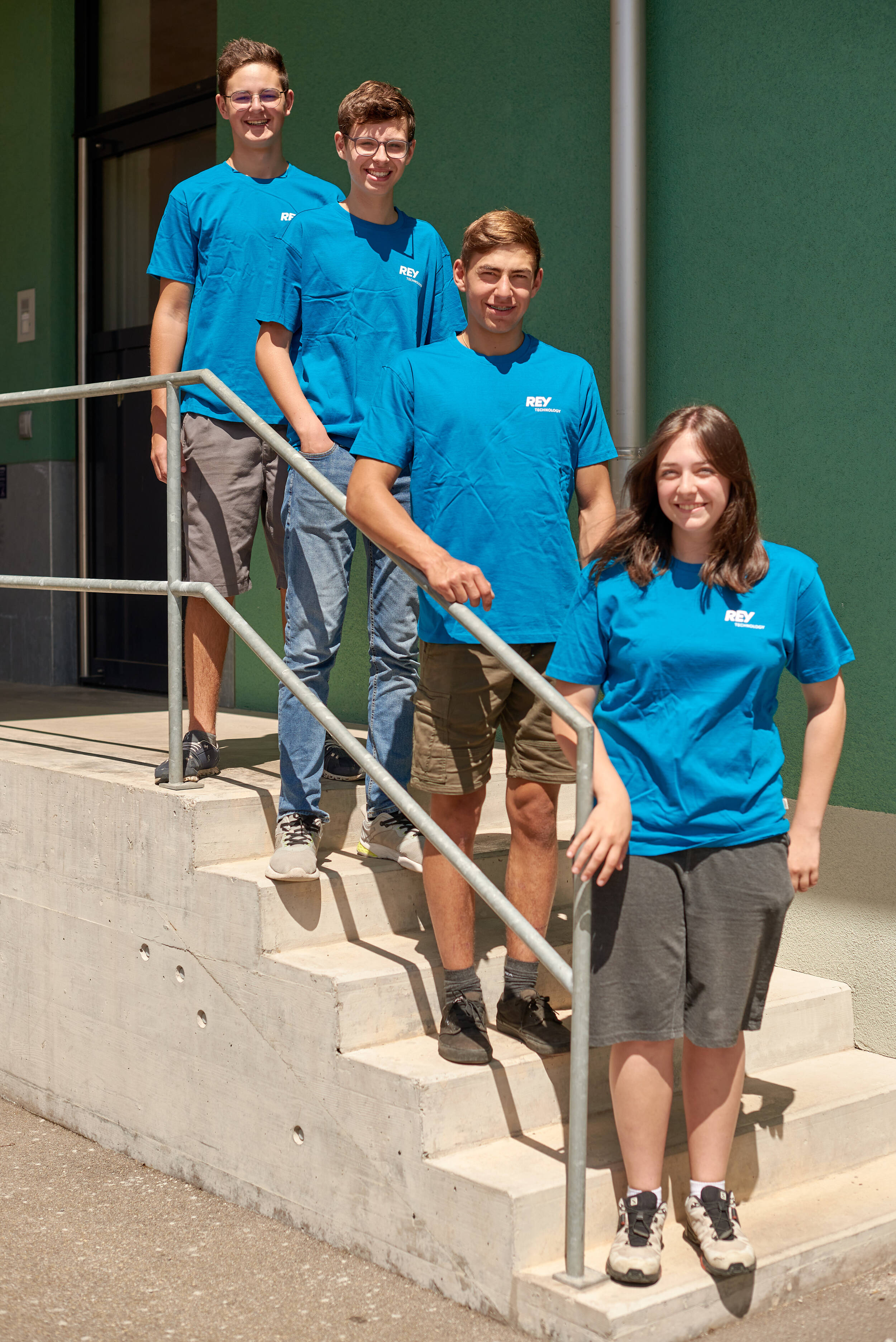 Today we are pleased to welcome four new apprentices to our team (from left to right):
Adrian Harder as automation technician EFZ
Nick Züger as an EFZ automation technician
Tobias Hinder as an EFZ automation technician
Angelina Hertig as logistics technician EFZ
All of them bring unique skills, talents and perspectives that will enrich our dynamic team. It is our constant goal to create an inspiring, supportive, and educational space for all of our learners to expand their skills and advance their careers.
In the coming weeks and months, they will tackle a variety of projects, assignments, and challenges, gain extensive knowledge in their field, and gain valuable work experience. We look forward to seeing their progress, celebrating their successes, and supporting them along the way.
Welcome to the team and here's to a successful and educational time with us!