Daniel Hebeisen retires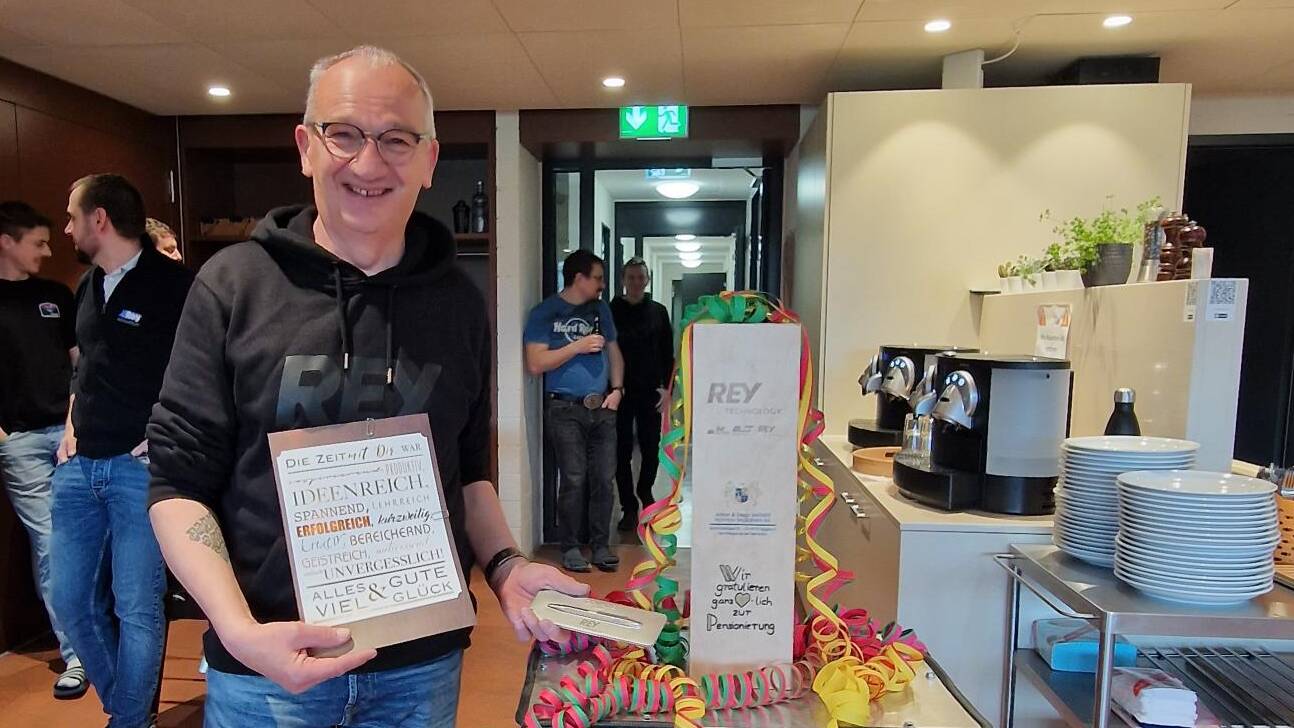 Daniel Hebeisen is retiring after a proud 38 years at Rey Technology. He has wired countless hours and kilometers of control cabinets during this time. Such loyalty cannot be taken for granted. We appreciate his loyalty and commitment all the more. He has always supported us with his dedication and expertise and contributed to the success of Rey Technology. We appreciate his work, as well as his cool nature and will miss him.
We wish Daniel Hebeisen good health, fulfillment and simply the best for his future journey. Thank you for everything!